IDENTITY AND PACKAGE DESIGN
CHALLENGE
Establish a brand identity and product packaging.
PROCESS
I worked closely with the client to help her understand the audience she wanted to build, while researching the branding and design trends of her competitors. I encouraged the client to participate in the design process, as her first experience working with a designer did not yield a design she was happy with. This was initially difficult for her. I found that talking about and looking at the design of non-seafood products helped her better communicate her thoughts. We looked at chocolate bar packaging and she was quickly able to identify the look and feel she thought would best appeal to her clientele.
SOLUTION
The client is very happy with the designs. The logo is not so trendy that it will feel outdated and need to be replaced in the near future. The original package design has been easily translated to match new products in this line.
IDENTITY AND PACKAGE DESIGN
PREVIOUS DESIGN
PROCESS
Sample Sketches
Preliminary Logo Alternatives
Preliminary Package Design Alternatives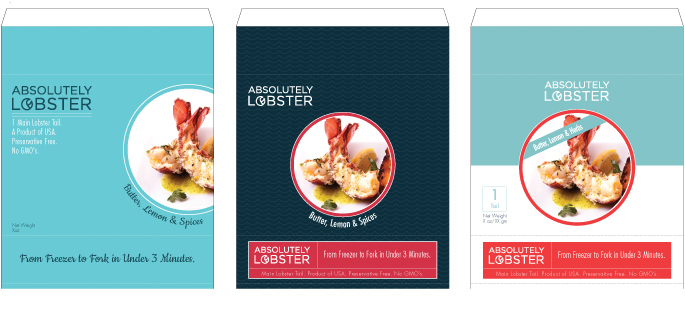 Chocolate Packaging to Help Facilitate Client Involvement